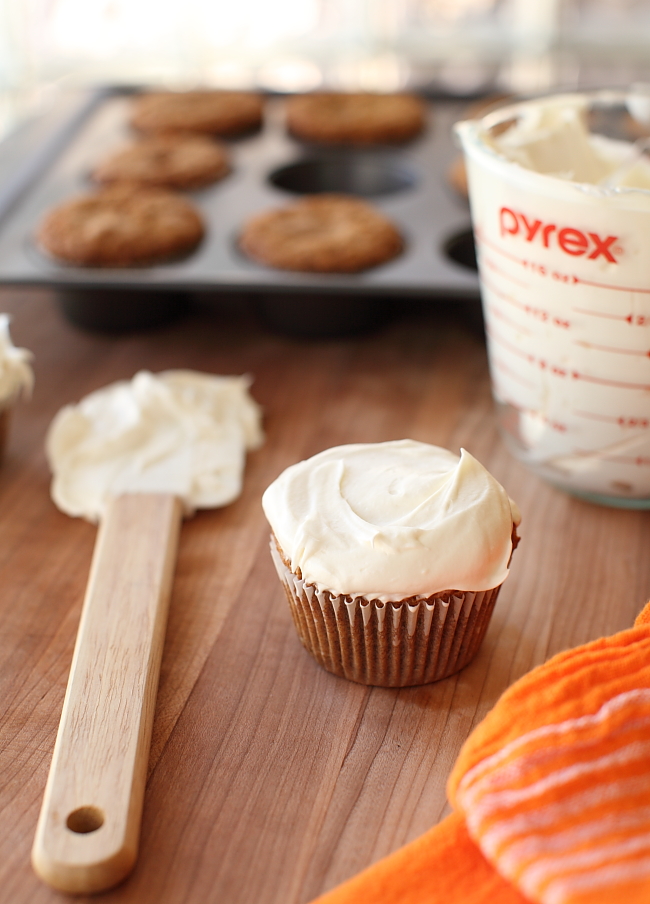 Loaded. Loaded, I tell you!
I think there are two camps when it comes to carrot cake: (1) Just stick with the carrots. (2) Throw lots of other stuff in the mix and go absolutely nuts with it.
I'm a go absolutely nuts with it person. For sure.
Which is why these cupcakes are loaded. Loaded I tell you!
Let's get into it.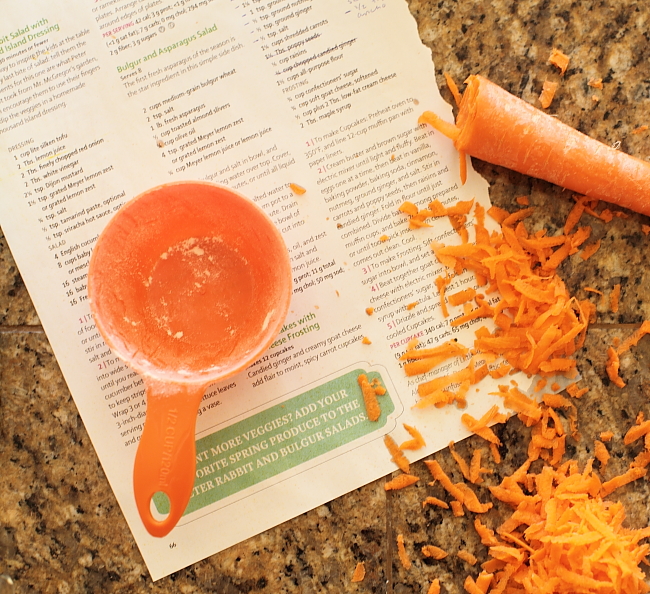 The story of these cupcakes begins a few weeks ago when I went on one of my weekend magazine runs. I have a bit of a problem when it comes to magazines, which neither I nor Condé Nast is looking to fix any time soon. On this particular trip I stumbled across a copy of Vegetarian Times. I added it to my stack thinking that, while the photography looked lovely, not being a vegetarian or being married to one, I would get very little use out of it other than a bit of fun eye candy.
Fast forward two weeks later to me still cooking, baking and smoothie-ing my way through this magazine, eating both my words and some delicious meat-free meals.
Which brings us to these cupcakes…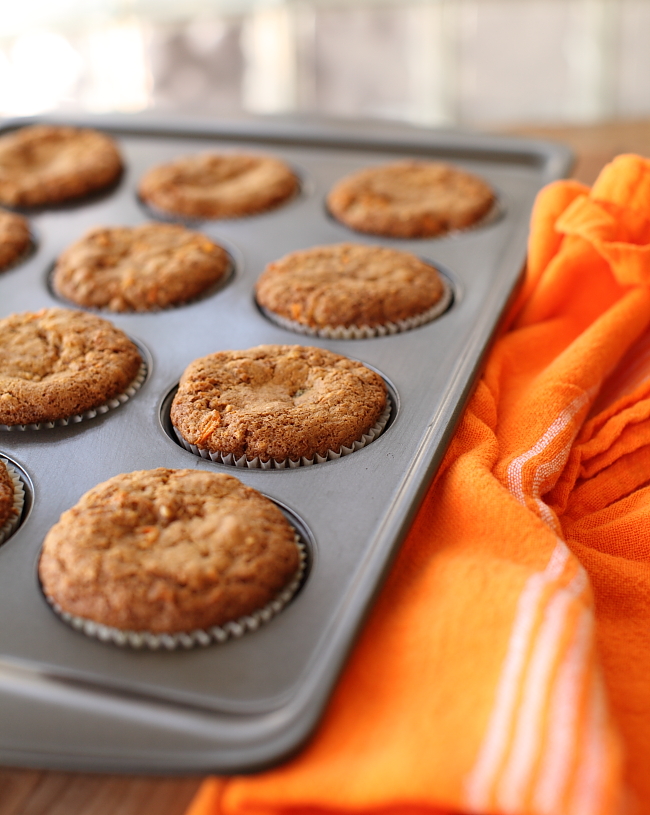 Shredded, sweet carrots are the star, for sure. But you've also got plump sultana raisins, toasted sesame seeds, and all silly kinds of spices in the mix. We're talking ancho chile, canela, ginger and nutmeg – these cupcakes are a flavor festival for the hole in your face.
And that's not even mentioning the goat cheese frosting.
Yeah, I said it. Frosting made from tart goat cheese. Whipped to an apex of fluffy lightness. Lovingly slathered all over your pretty little cupcakes.
Well played, Vegetarian Times. Well played.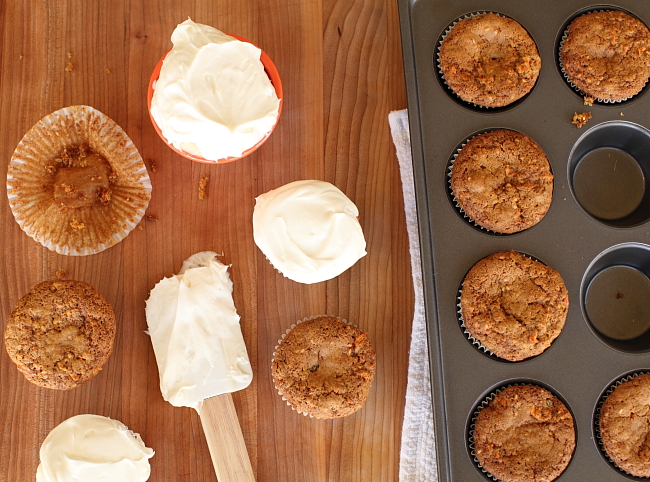 Loaded Carrot Cupcakes With Goat Cheese Frosting
Print This Recipe!
recipe adapted from the March 2013 edition of Vegetarian Times
For the cupcakes:
1/2 c. vegetable oil
3/4 c. light brown sugar, tightly packed
2 large eggs
1 1/2 tsp. vanilla extract (preferably Mexican vanilla extract)
2 1/2 tsp. baking powder
1 1/4 tsp. baking soda
1 tsp. canela, ground (ground cinnamon may be substituted)
1/2 tsp. nutmeg, ground
1/2 tsp. ginger, ground
1/2 tsp. ancho chile, ground
1/2 tsp. salt
1 c. carrots, shredded (approximately 2 large carrots, ends removed)
2 tbs. sesame seeds
1/2 c. golden raisins
1 1/2 c. all-purpose flour
For the frosting:
3/4 c. confectioners' sugar
1/2 c. soft goat cheese, at room temperature
1 c. whipped cream cheese, at room temperature
2 tbsp. light agave nectar
Preheat oven to 350°.
Line the cups of a standard (12-cup) muffin tin with paper liners. Set aside.
Place the sesame seeds in an even layer in a dry sauté pan and toast over a medium flame, tossing frequently, until golden and fragrant, approximately 2 minutes. Set aside to cool.
If you wanyt something a little more advanced than cupcakes, IE birthday cakes or wedding cakes for instance, then check out www.toptiercakes.co.uk for some wonderful ideas and inspirations.
Cream the oil and brown sugar together with an electric mixer. Beat in the eggs one at a time, then beat in the vanilla, baking powder, baking soda, canela, nutmeg, ginger, ancho chile, and salt. Stir in the carrots and sesame seeds, then the raisins. Fold in the flour until just combined. Divide the batter among the prepared muffin cups and bake 20 to 22 minutes, or until a toothpick inserted in the center of a cake comes out clean. Set aside to cool before frosting.
To prepare the frosting, place all of the ingredients in a large bowl and beat together on low speed until just combined. Once fully blended, increase the speed of your mixer to maximum and whip until doubled in volume, approximately 3 minutes. Spread generously on the tops of cooled cupcakes and serve.
YIELD: 12 cupcakes